CPU is the pillar in the Canadian IT industry. Offering its expertise in technology solution development, infrastructure, solution deployment, consulting services and managed IT services to organizations across the country.
Read more
Our goal
As your partner, being the complement of your IT needs in order to create, support and deploy your technological solutions. CPU is your partner of your digital transformation.
Our engagements
---

Our commitment to our customers

Our customers are at the center of everything and that is why CPU is committed to offering them proximity, transparency and support, throughout the relationship.

---

Our commitment to our employees

Without them, CPU is not, CPU is committed to giving the best support, guidance, inclusion and appreciation to all of its employees regardless of their involvement.

---

Our commitment to the environment

CPU takes the health of our planet and our environment to heart by implementing several internal recovery and recycling initiatives, both in its offices, its warehouses and on the road with ecological initiatives that make the difference.

---

Our social commitment

CPU is involved in the community and provides support to several organizations in Quebec, both in time and financially. Giving back is a fundamental value of the company.
Our Strengths
---

Innovation

Innovation is the center of our IT, which is constantly evolving. Innovating means creating, adopting, evolving, but above all optimizing. This is an effective way for us to strategically gain a competitive advantage, either by responding directly to your market needs or by improving corporate alignment.

---

Expertise

CPU has a strong team of experts in several fields, bringing together a wide variety of strengths and knowledge. We ensure that our employees constantly surpass themselves and never stop learning. All this, in order to be able to meet all of your needs, even the most complicated!

---

Agility

Our team of experts ensures productivity in all your projects. We optimize your systems, efficiently and guaranteed. CPU has no problem that has no solution.

---

Flexibility

Whether it's late at night, early in the morning, on weekends or even Christmas, we are available for you. CPU's vast team is spread across the globe and ready to serve you at any time. We are here for you, unconditionally.

---

Proximity

Our relationship with you is important to us. We want to know how you are and what you did with your weekend, you are not going to talk to robots, we are all human. We want a relationship of trust with you in which we can address all your needs and fears in order to satisfy you at all times.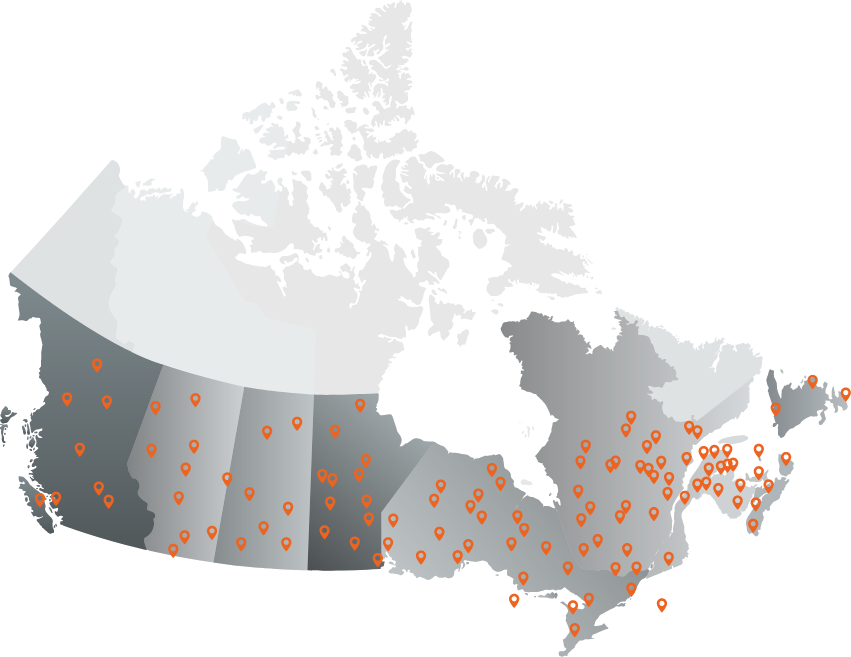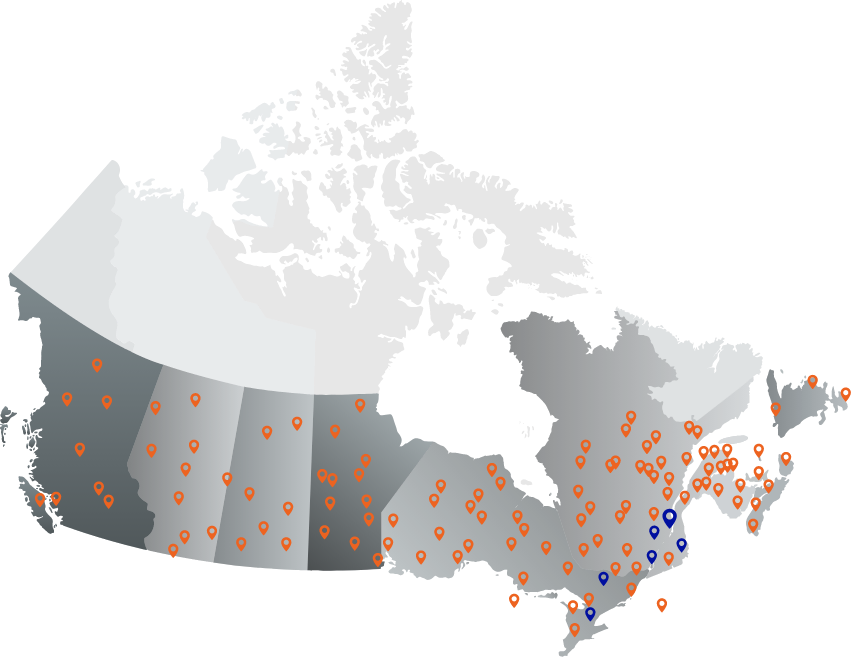 Our coverage
Coast-to-coast coverage with our own employees or through partnerships: 250 service locations across Canada and over 350 technicians.
CPU has its own offices in Quebec City, Trois-Rivières, Montreal, Sherbrooke, Ottawa and Toronto.
Offices

Points of service
Areas of activity
Our teams work on diversified projects with high added value in several different sectors of activity.